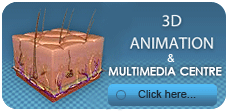 Baldness becomes more obvious when scalp is visible through the hair. Camouflaging is the simplest and easiest way of dealing with baldness, thus giving out the illusion of thick hair.

Many people with hair loss and baldness tend to prefer hair pieces/wigs as they appear easy to comply.

Many people with diffuse hair loss prefer hair pieces/wigs to scalp as it is easier.

Wigs:
Wig hair is made from either synthetic acrylic fibers or natural hair. Wigs are of two types. Interwoven wigs tend to rise up as the existing hair grows and hence require frequent adjustments.

Though modern wigs provide immediate coverage which looks natural, they may become uncomfortably hot during summer reducing patient compliance and are usually associated with numerous problems like itching, dandruff, detectability and maintenance.

These pieces of wigs are arranged by different methods like: All these methods have their own disadvantages and therefore cannot be worn for lifetime.

Though all these methods are swift and less expensive they are temporary in nature and can never match the process of hair transplantation which is gold standard in hair restoration and much more cost effective in long run.

In recent times, newer technologies like spraying artificial keratin fibers have come in vogue to improve cosmetic appeal by masking sparse and thinned out hair.

In cases where HT cannot be performed due to various limitations (e.g. poor donor hair), camouflaging techniques are recommended to boost the confidence levels of the patients and to improve the over all appearance.