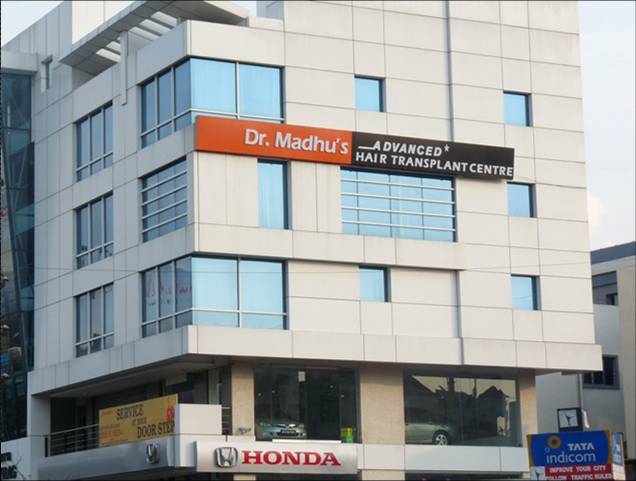 Dr.Madhu's Advanced Hair Transplant

Center is located in the heart of Hyderabad "CITY OF PEARLS", Andhra Pradesh, INDIA. We have an ultra modern hospital with sophisticated equipment run by efficient team of highly qualified and skillful Hair transplant surgeons, providing state of the art Hair transplant surgery of international standards to the people of India, NRI's and foreign nationals visiting incredible INDIA

Ours is a Unique Centre which is one of its kinds in India, aims to provide advanced treatment for all kinds of hair problems in both men and women and medical treatment for hair & scalp diseases and disorders.

We offer Top Quality hair transplants for both men and women, adapting advanced techniques and technology utilizing the most sophisticated instruments available, the results of which can be comparable to any other best centers in the world.

Of late, the field of Hair transplantation has seen a huge surge in the refinement of the technique by which, the patients are able to get very satisfactory, almost undetectable and natural looking hair transplants unlike the older versions which give an artificial and visibly erratic appearance.
Our specialty is to provide undetectable and natural looking hair transplants. We have also specialized in female hair transplantation, body hair transplantation, moustache and eyebrow reconstruction.

Our basic mission is to educate and advise about the latest developments in the field of hair restoration and to create awareness about "Quality Hair Transplants". We emphasize the importance of selecting a quality destination for Hair transplantation which reveals the marvels of hair restoration.